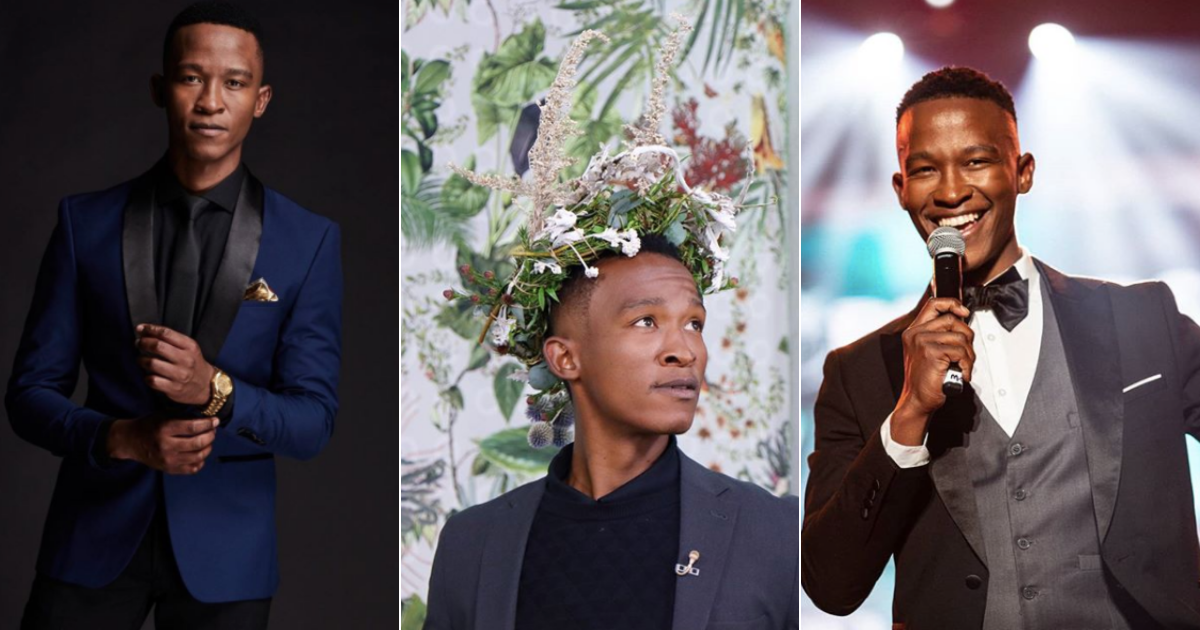 - Katlego Maboe has been trending since the video of him admitting to cheating on his partner dropped on social media
- Katlego lost endorsement deals with Outsurance and was removed from the Expresso Show on SABC 3
- Twitter users weighed in on the matter with some saying that what happens in his private life should not affect his career
TV personality and MC Katlego Maboe was in the headlines for all the wrong reasons after his partner dropped a video of him confessing to cheating on her. Since then, Katlego has been removed as the host of Expresso and is to be removed for Outsurance ads as soon as possible.
South African users took to the social media platform Twitter to discuss Katlego's predicament. Some are insisting that someone's personal life should not affect their professional life, suggesting that Katlego should not have lost his endorsement deals.
This sparked a debate on Twitter and the hashtag #KatlegoMustRise began to trend on Saturday morning.
Taking to his Instagram account, Katlego apologized for his actions and admitted to cheating.
He wrote: "I was unfaithful to my partner during a very important time of our lives - an act I regret to this day."
Twitter users weighed in on the matter and here is what some of them had to say about Katlego losing his endorsement deals under the hashtag #KatlegoMaboeMustRise.
@supadjneo said: "The same way the other gender supported Jada Pinkett Smith over the entanglement scandal is how we're also gonna fight to protect our own Katlego Maboe.It's someone's career we're talking about. We all have skeletons hidden in our closets."
@ShiriRachael said: "When Melusi Gigaba's private parts went viral, he was never sacked from work. Why Kat?"
@entle_thope said: "I think what happened to Katlego is unfair and he should not be unfairly dismissed at his job."
@BellzSeisa said: "We all have problems of our own, some of them are beyond shocking, the only difference is that ours were not caught on camera. Let's not act holier.. Anybody making fun of him must first judge themselves."
It's still unclear what is going to happen to Katlego's career moving forward but this is indeed going to be quite the setback for him.
In other news, PHCityHype reported that Katlego Maboe was trending after his wife drops a cheating confession clip. Katlego Maboe has been trending on social media after his wife Monique Muller shared a video exposing that he had cheated on her and given her a STD (sexually transmitted disease).